Sheringham Park –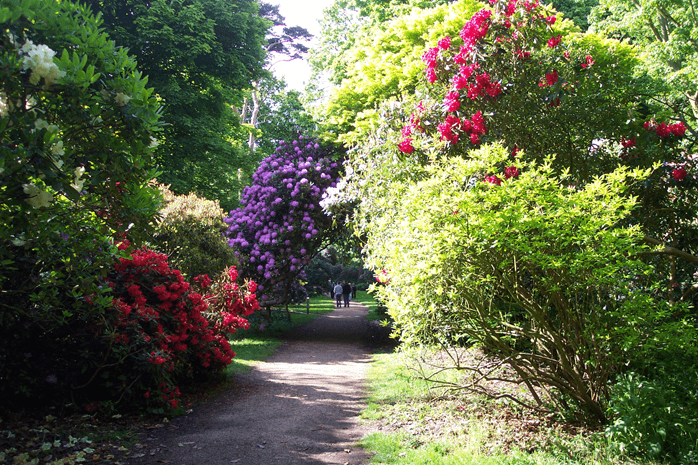 There are several walks in Norfolk you can take on the premises. The park consists of four waymarked routes with lengths varying from one to five miles, guiding you into the park's varying habitats. Coastal illustrations, which have been imagined by landscape gardener Humphry Repton, are features of all the trails. Of course, you will be provided with a different look for each visit in changing seasons, and you never know what you may see around the next bend.
More info at https://www.nationaltrust.org.uk/sheringham-park/features/take-a-walk-at-sheringham-park
Norwich Riverside walk and Cathedral Walk –
The Norwich Riverside Walk is a concrete path along the River Wensum. It goes by some of the city's most iconic attractions. Along the way, there are various points where you have a fabulous view of Norwich Cathedral.
There are several highlights of the walk:
Pull's Ferry – This medieval watergate is now a private house!
Cow Tower – Cow Tower is one of the earliest purpose-built artillery blockhouses in England.
James Mill – This site was settled by the White Friars in 1256. Later, in the early 19th century, St. James Mill was created to save the declining Norwich Textile industry.
Norfolk Coastal Path Various Routes & Lengths –
By far, investigating Norfolk by foot is the best way to get a feel for what the Norfolk coast is really all about. The broad expanse of open scenery provides the most incredible view, and the wildlife is second to none. You also have some of the best bird watching in the UK, on the Norfolk coast.
Many of these walks form portions of the stunning Norfolk Coast Path, which comprises 83 miles of the North Norfolk coast from Hunstanton to Hopton-on-Sea.
https://www.visitnorfolk.co.uk/inspire/norfolk-coastal-path.aspx